Track spending and manage your business finances online with a fee-free merchant account.
Zeller Transaction Account is included free when you sign up for Zeller. Your fee-free merchant account is ready to use — no lengthy paperwork required.
Online setup — Open your free Zeller Transaction Account in minutes, without needing to visit a bank.
Fast deposits — When a customer pays, funds are deposited to your merchant account the same day.
Complete online control — Get real-time visibility of deposits and card payments across every business location and terminal.
Manage cards — Link and activate Zeller Mastercard, and order additional cards for employees, right from your Zeller Dashboard.
Track expenses — Break down incoming and outgoing payments, and categorise transactions for greater spending visibility.
Mobile account management — A mobile merchant account means goodbye to bank branches, and hello to easier cash flow.
Online transfers — Transfer money between Zeller Transaction Accounts and third-party bank accounts quickly and securely.
Organise finances — Set up separate Zeller Merchant Accounts to easily track and manage business spending.
How Zeller works.
Zeller gives you a Payment Terminal, Transaction Account, and Business Mastercard, all in one box.
Accept payments
Accept more cards and payment types with Zeller Terminal, whether you're selling at the counter or on the go.
Get your money fast
Sweep funds to any existing bank account, or get faster access to your money by depositing to your free Zeller Transaction Account.
Manage your spending
Track your spending with a free business Transaction Account, then put your money to work with your free Zeller Mastercard.
Only use the parts you need
Zeller's products work just as powerfully together as they do alongside your existing financial services products.
Security is
our business.
We are committed to improving upon and exceeding industry-leading security standards to keep your business financial data safe — and never passing the cost of managing this on to you.
Your funds are held securely and can be accessed whenever you need. They're never invested or lent to anyone else.
Zeller's security and procedures are based on the highest international standards, including PCI Level 1 compliance.
Account data is protected behind multiple layers of encryption and authentication.
Two-factor authentication is enabled on all merchant accounts for added protection.
I've learned that cash flow and people are critical for success. We're a company that believes in simplicity and timely management of our funds, so Zeller's fast settlement removes stress and keeps things straightforward.
Aaron Taylor, Rush Escape Game, Melbourne
More case studies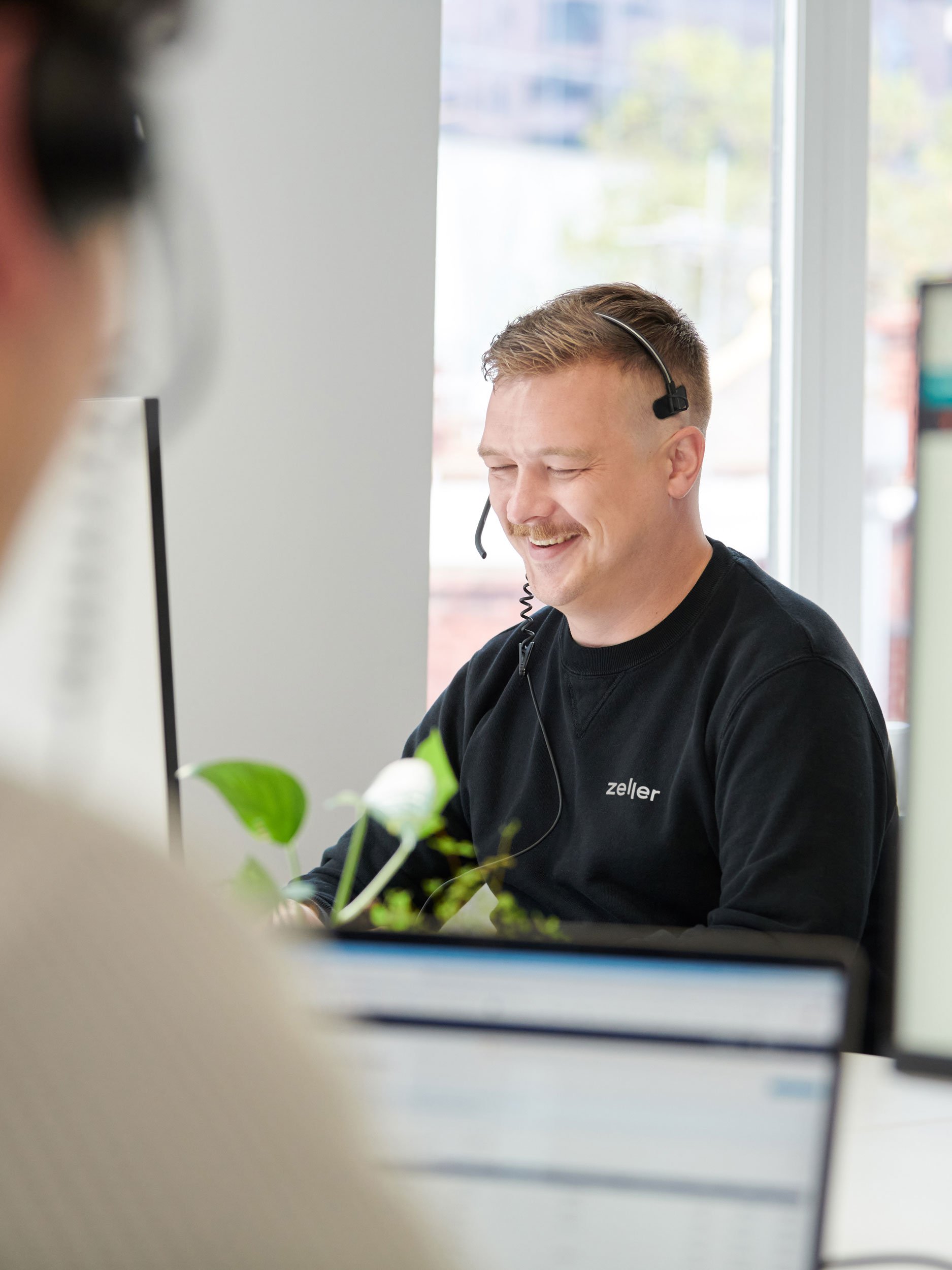 Clear pricing
with no surprises.
We'll never surprise you with a long list of bank account fees — and will never ask you to sign a contract, either.
Learn more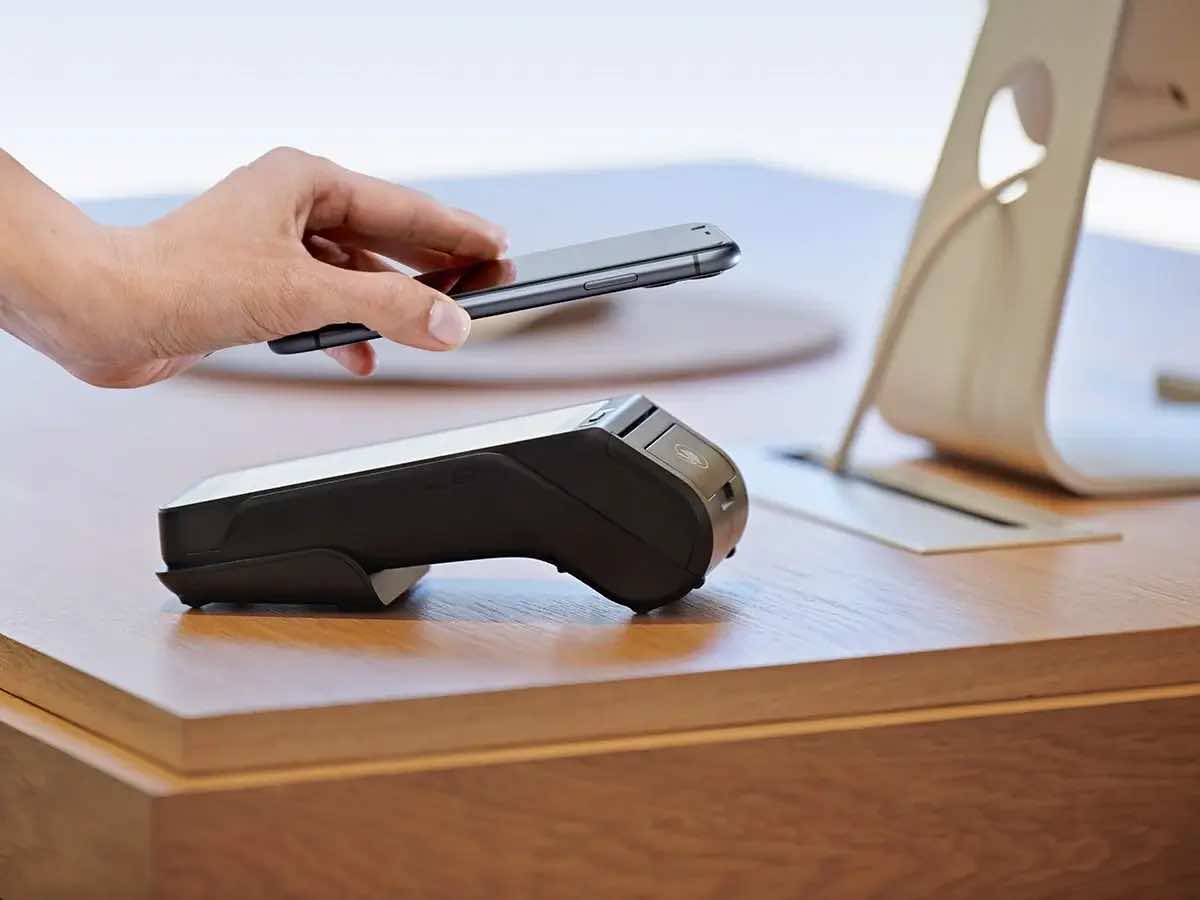 Solutions for larger businesses.
If you process over $250K of card transactions annually, you may be eligible for a custom rate. Call us to speak with Zeller Sales about designing a custom solution for your business.
Phone 1800 935 537
Monday to Friday
9 AM to 5 PM Australian Eastern Time
Or leave your details below and we'll get in touch.
Leave your details
When you share your contact details, we may reach out to you from time to time. We promise we won't bug you — and you can unsubscribe from communications at any time.
Ready to
get started?
Sign up for your free Zeller Transaction Account in minutes and you will instantly be ready to receive your deposits from your Zeller Terminal.