Get paid faster with affordable merchant fees.
Accept every card payment with affordable merchant fees with an all-in-one EFTPOS solution.
Contactless devices
Customers can tap their smartphone, watch or other NFC-enabled device directly to Zeller Terminal.
Contactless cards
Customers can quickly tap their contactless-enabled credit or debit card to complete the transaction.
Chip cards
Insert chip cards into Zeller Terminal and, if needed, customers can securely enter their PIN on the screen.
Magstripe cards
Customers can swipe their card on Zeller Terminal, then enter a PIN or sign the receipt to authorise the payment.
MOTO payments
MOTO payments allow merchants to manually enter card details directly into Zeller Terminal to accept over the phone payments.
QR codes
Customers can scan QR codes with the terminal's built-in scanner to pay via Alipay and WeChat Pay. Coming soon.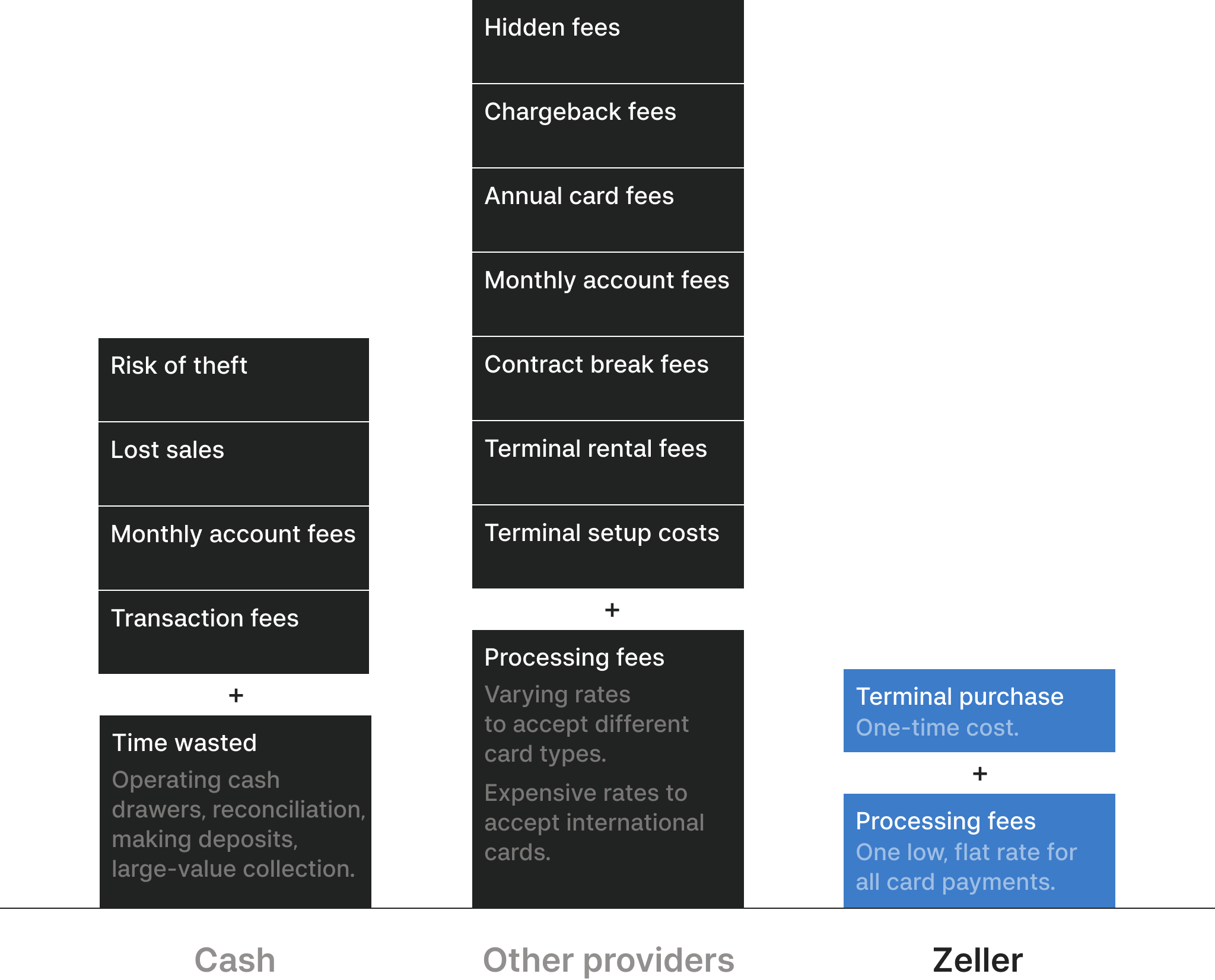 Understand your real cost of card acceptance.
Many merchant services providers will charge you expensive monthly terminal rental costs, account fees, and sneak in hidden costs.
Zeller's pricing is transparent and fair, so you'll always know exactly what you're paying.

Speak to Zeller Sales about reducing your cost of acceptance
Learn more About Merchant Fees Made Simple