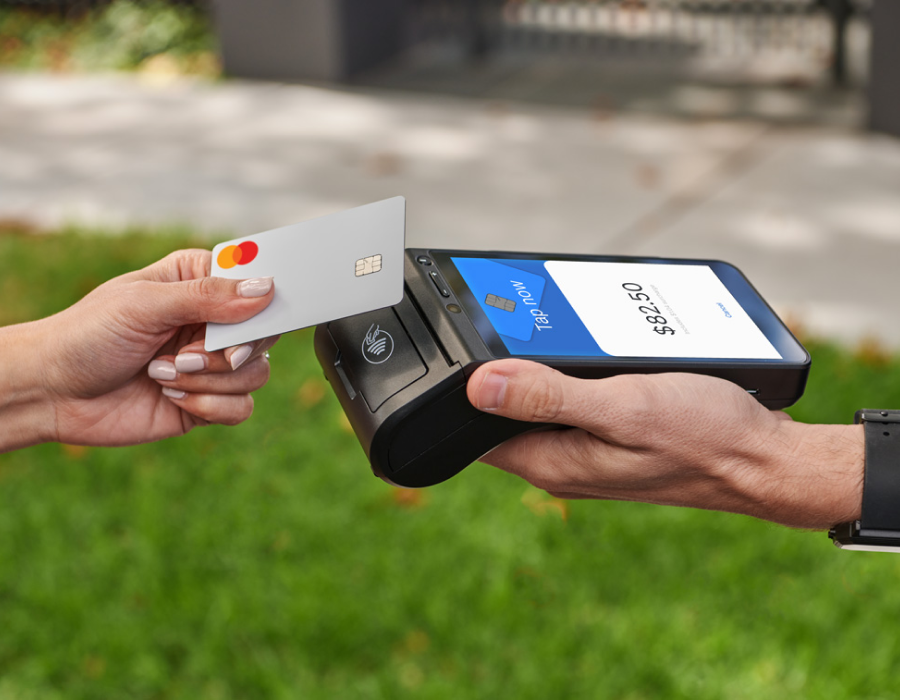 Connectivity for business on-the-go.
Zeller SIM Card gives you the flexibility to accept payments whether you're selling in store, on-the-go, or just protecting against unexpected WiFi outages.
Protect against downtime

· Continue accepting card payments, even when your WiFi is unstable or down.

Cover more space

· Maintain stable connectivity when you're accepting card payment at outdoor dining areas or bars.

Sell when you're on the go

· Insert a SIM Card and use Zeller Terminal when you and your team are transacting on the road.

No excess data charges

· With unlimited data, you won't pay more for data when your business gets busier.
Buy now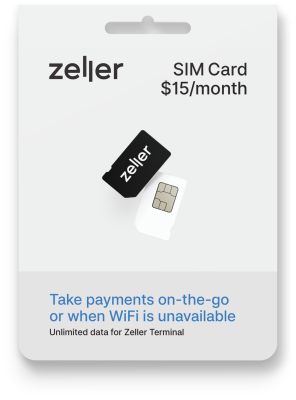 How to activate
your Zeller SIM Card.
Insert your Zeller SIM Card.

Power up your Zeller Terminal.

Tap Finish on the SIM confirmation screen.
Your Zeller Terminal is ready for business on-the-go or when WiFi is unavailable.
Need help getting activated?
Speak to our local support team to get help setting up your Zeller SIM Card. Call 1800 935 537, Monday to Sunday, 9 AM to 1 AM Australian Eastern Time.


Buy now
Clear pricing
with no surprises.
We'll never surprise you with a long list of fees or hidden charges — and we'll never ask you to sign a contract, either.


Buy now
Monthly
connectivity
$15
Your $15 SIM Card purchase includes the first month of unlimited data.
Excess
data
$0
The monthly fee includes unlimited data for your Zeller Terminal.
Sign up is simple and free.
Create a
Zeller Account.
Sign-up takes minutes for most business, and it's free.
Buy your
Zeller Terminal.
We'll ship it to you fast and free, anywhere in Australia.
Log in to
your Terminal.
You're ready to accept payments and get paid.
Sign up free
Frequently
Asked
Questions
Can I use Zeller SIM Card with other devices?
How much does Zeller SIM Card cost?
How do I insert a SIM Card into my Zeller Terminal?
What network does the Zeller SIM Card run on?
Is the Zeller SIM Card on a prepaid or postpaid plan?
What type of SIM Card is Zeller Terminal compatible with?