How does Zeller work for my Trades and Services business?
Zeller gives you an EFTPOS Payment Terminal, Transaction Account, and Business Mastercard, all in one box. We've designed every feature to make Zeller as affordable, mobile and simple as possible.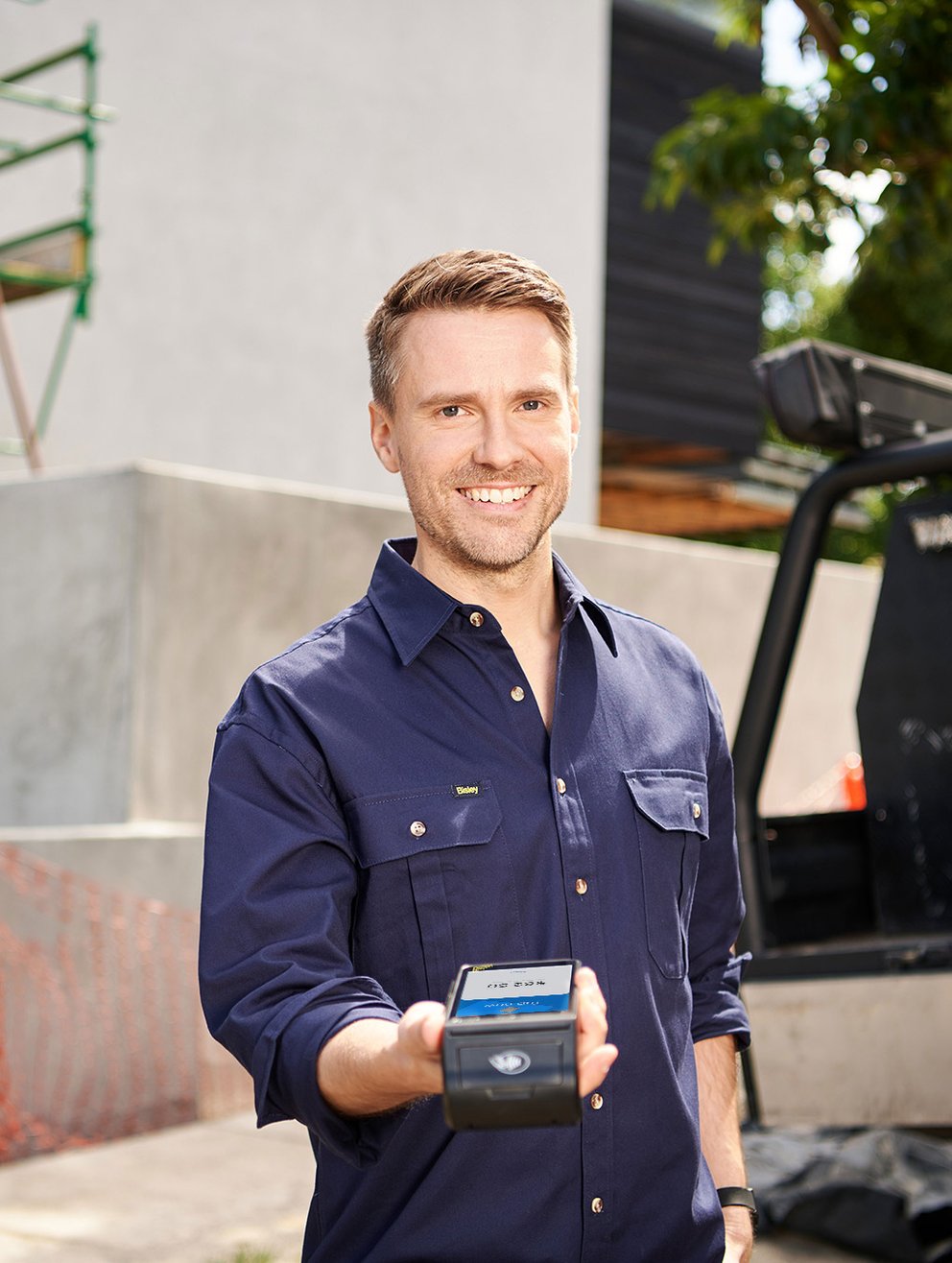 Put your team to work
Set every member of your team up with Zeller Terminal, then track payments accepted on each device from Zeller Dashboard. Funds are settled centrally across every team member to your nominated account.
Manage your spending
Pay suppliers faster with your free Zeller Mastercard, then track your business expenses from your free business Transaction Account.

The Zeller Guarantee
Try Zeller, and if you don't love it you can send it back to us free of charge — we'll refund your purchase price.
Learn more
Get Zeller for your services business.
Most businesses can start accepting payments with Zeller in minutes. Signing up is free, and you can even purchase a Zeller Terminal in the process.